HELLO FANS AND FRIENDS OF ATHERIS, 
We've been hard at work the last month and wanted to post some highlights of what we've been up to. We've got big things ahead of us at Atheris Games and we're super excited to share them.
Conventions
Dice Tower Con July 5th-9th 2017: Orlando, FL
We went to Dice Tower Con and met our friend, Jack from the Cardboard Herald for the first time in person. We met our friends Josh and Kenny from the Octothorpe Board Game podcast at Origins so we've met almost all of the podcasters that have had us on their shows. We still need to meet Richard from the We're Not Wizards podcast.
At Dice Tower we also met with a few Mutant Crops backers and spent time with some of our friends from Orlando and Gainesville. It was an amazing convention.
Andrew played Terraforming Mars for the first time and loved it, we sold Cul-De-Sac Conquest at Vile Genius Games' booth and demoed at the Indie Game Alliance room. The convention being in Orlando (Atheris' home base) was a huge positive for us, too.
Gen Con August 17th-20th 2017: Indianapolis, IN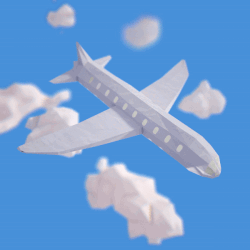 We got our flight for Gen Con. Andrew will be demoing games for Pandasaurus Games as part of the Envoy program by Double Exposure (if you've never heard of Envoy definitely check it out).
We're still determining our schedule but should know shortly. Most of the time when Andrew is not demoing he'll likely be in meetings, but he would love to meet all of you. If you'll be at Gen Con email him at andrew@atherisgames.com and he'll try to find you at the convention! He should have a preproduction copy of Mutant Crops to play/show off, too.
MegaCon Tampa September 29th - October 1st: Tampa, FL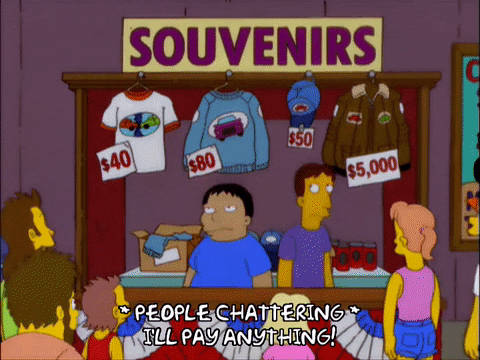 We've purchased a booth for MegaCon Tampa. We're super excited as this is the first large convention that we'll have a booth at. Hopefully sales will be as positive as the GIF above :D.
MUTANT CROPS MANUFACTURING
We received the preproduction copy of Mutant Crops and it is gorgeous.
We approved of the copy and sent the money to the manufacturer. Now the game is in production and should be complete by the middle of September! We're stoked about this. The game turned out better than we could have ever imagined. We're so proud to publish this game and cannot wait to deliver it to all of our backers.
Hit Point Sales have pre-sold 171 copies to various gaming distributors, too. That means that most of the first inventory run is already sold. We won't have much left to sell when they do come in. If demand stays higher than forecasted we might even have to purchase more units!
GAME DEVELOPMENT FOR SUPERNATURAL SOCKS
Coalition Game Studios has a developer working on refining Supernatural Socks. They've had the games for several weeks now and should send us a report in the next month or two with their findings from play testing and iterating on the design.
ONI
We got the rights to Oni last month and we're working to see about changing a few minor rule tweaks and redoing the rulebook to be easier to understand. We've also changed the box size to fit our small box line (which was started with Mutant Crops).
We're going to number each of these small boxes so anyone who supports all of our games can display them together on their shelves. Though the other side does not have the number so if you want to display them sideways without having the complete set you can do so, too.
GAME DESIGN/PUBLISHING
Andrew is working on a bigger box game and is currently reading more into viking mythology to make sure the storyline and gameplay matches with most of the historical mythos.
Additionally, we're currently looking at three games we're looking to potentially publish. We need to play each of these games a few more times to determine if they will be good fits for our line. As always we want to focus on games that are fun to play and can tell a unique and compelling story.
ANDREW'S PERSONAL LIFE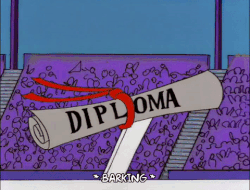 Andrew is personally finishing his degree in Marketing at the University of Florida. The fall semester will be his last. His last summer class ends Thursday. Then he only needs the three classes in the fall to be done for good.  He is excited to finally be graduating and is looking forward to having more time to work on Atheris!
He is working on a viking themed board game and writing a novel about a fictional serial killer, currently called Chronicles of the Demented Defender. 
That's all for now!
We're looking forward to seeing what is happening with Atheris next month and sharing it with all of you! Thanks for reading!
UNTIL NEXT TIME, 
THE ATHERIS GAMES TEAM