HELLO FANS AND FRIENDS OF ATHERIS, 
We've been hard at work the last month and wanted to post some highlights of what we've been up to. We've got big things ahead of us at Atheris Games and we're super excited to share them.
Conventions
Gen Con August 17th-20th 2017: Indianapolis, IN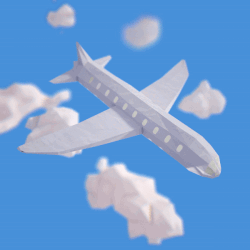 We went to Gen Con 50 we spent time with old friends and made some new ones. Andrew was on the same flight as Robert Geistlinger and they both were staying at the same hotel so they shared an Uber to the hotel.
Andrew demoed Wasteland Express: Delivery Service a ton to Gen Con goers for the publisher, Pandasaurus Games.
He also played some great games with team Druid City Games (James Hudson and Doug Butler)
Andrew also met many great people including the manufacturing reps that help facilitate communications with the manufacturing partner we have used for Cul-De-Sac Conquest and Mutant Crops. Heather and Jennifer are amazing and it was an absolute pleasure getting to know them and talking to them more about our goals for the future.
Furthermore, we met with James Takenaka from Hit Point Sales, which assists us with getting our games into distribution. It was great finally putting a face to name and discussing more about the future line up of games.
We got to see a lovely local gaming store, Good Games, which also owns several stores in Australia, a distribution company and a publishing arm that has two games (Monstrous and Unfair). The manager, Clayton, was extremely hospitable. Andrew was quite impressed with his kindness and generosity and hopes that Good Games starts stocking Atheris products in the future and that we can support Good Games' retail efforts. We also obtained a copy of Unfair and are super excited to play it!
Andrew also met with Ken Shannon about a game they might potentially try to design together. He came up with a rough prototype at Gen Con and is looking to refine it now for play testing shortly.
We had other great meetings with distributors, potential partners, game designers, and other publishers!
Also, Indie Game Alliance helped us sell a few copies of Cul-De-Sac. Thanks IGA! We love you guys.
MUTANT CROPS MANUFACTURING
We have been working with the manufacturer to finalize things all month. They've been hard at work and things have reached completion. The components are all printed and produced.
Now we'll be getting a production copy of the game next week (the first week of September). If everything looks good we'll approve of it and they will assemble the games and send them to port for shipping to the distribution center (hooray!). However, if there are any issues with an individual part we can rectify and correct it before all the games are assembled. We're very particular about the quality of our games and ensure we see the games several times before it ever reaches a backer's hand in order to ensure the quality is up to our precise standards.
GAME DEVELOPMENT FOR SUPERNATURAL SOCKS
Coalition Game Studios has a developer working on refining Supernatural Socks. They've had the games for several weeks now and should send us a report in the next month or two with their findings from play testing and iterating on the design. They have assured us that all the testing is complete, but they are finishing up their report.
ONI
We did a survey on Facebook to determine whether or not we should change the box cover. We presented two options. We got very mixed reviews and have still not finished compiling the data to determine which box (if either) we should use.
GAME DESIGN/PUBLISHING
Andrew is currently working on a game which requires him to read more into norse mythology to ensure that most of the historical mythos is accurate in the game.
We were evaluating a few games that we ultimately decided to pass on, but we created a new publishing agreement as there is one game in particular that we're interested in publishing.
ANDREW'S PERSONAL LIFE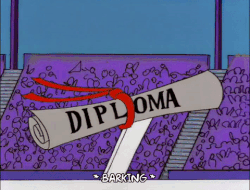 Andrew is personally finishing his degree in Marketing at the University of Florida. The semester began this month and it is pretty brutal. He is taking three math courses (Business Finance, Operations Management, and Business Statistics).
That's all for now!
We're looking forward to seeing what is happening with Atheris next month and sharing it with all of you! Thanks for reading!
UNTIL NEXT TIME, 
THE ATHERIS GAMES TEAM