When I was starting Atheris the company was all focused on an automotive themed trading card game called Holeshot Heroes. The team and I went to Gen Con in 2015 and instantly gravitated towards a table set-up to demo a game called Street Kings. The designer, Luca Vince Caltabiano, did a fabulous job with the game and we were day-one backers of the campaign when it launched on Kickstarter in 2016.
Luca is also an owner of Board to Death TV as well as the Chez Geeks board game store in Montreal, Canada. Luca is now working on his second campaign for Neon Knights and we had the pleasure of interviewing him.
So Luca, what got you started in the board game industry?

 

How long have you been a part of it?
I've been playing since forever, the first real game was fireball island. I kinda fell into the gaming reviewing back in 2009 when I got a new camera to do help with my day job, which was Wedding & Commercial videography. I did a few reviews for fun, to test out the camera and stuff, back when I was one of the first doing reviews in HD. It exploded and everyone wanted more, so I did more and now ended up where I am now, after 800 video reviews.
Do you think it was beneficial to start your publishing company after your review channel and retail location were already well known?
Not sure really, I saw everyone else doing these "seasonal" kickstarters and giving away promos for money. I found it very odd, I figured why not give something better to the backers, like an actual game. Making sure that the game is good too was important of course since I put my name on it and the name of my review channel. I think all in all it's working out well.
You're now working on your second project for Board to Death, Neon Knights. Do you think Kickstarter has changed much since you funded Street Kings on Kickstarter in 2016?
This is actually my 3rd Kickstarter, my very first one, a personal one was CarmaRace, a fun little family game to play with younger gamers. I do think kickstarter has changed a lot and will keep changing. Every campaign changes it a little, kind of like precedence in the court of law, once something is done and works, everyone will use it. With all the kickstarter advice groups and articles out there it has become a jungle. It used to be that you would put up a little project, sketches etc... Now your game has to be 100% complete! Artwork, Minis, 3D renders, tabletop simulator, etc... Not only that but you have people who have websites now rating your Kickstarter page, making sure you have a great video and gifs and reviews etc... It's becoming just a Pre-Order tool now and not a "Support the maker of something original". Backers want to know everything they are getting, and that is ok of course, but it has become very hard to ask for pledges unless you have everything done. So any money you have will be sunk into making and advertising your game... so in the end, you have to [be] well off to ask people for money, if that makes sense.
Do you think you were better prepared for Neon Knights since you already had funded Street Kings? Did you do anything differently this go around? 
Yes, I did a lot more research, got a bigger email list and did more conventions and used a large amount of time just talking about it before launching. I did a Print and play available for reviewers to do a video and that turned out amazing, I still have reviewers asking for print and plays to try the game. This time I also did it in CAD fund, which is cheaper for everyone who wants to back the game and easier for me since I live in Canada.
The campaign is already over 20% funded. How were you able to generate such a large initial backing? 
I think it's because I posted a lot about it on my video reviews, I had an intro before each of my videos. Also have a bigger email list now and all the backers from Street Kings are coming back for more, they enjoyed it and got good reviews, now that we have this game with a lot more going on, I think everyone is more excited about it, not to mention the artwork, colors, theme, and gameplay is just something that catches the eyes. It really is a game for everyone from casual non-racing fans to euro style hardcore gamers, there is a little of something to make any gamer happy. I also have amazing backers who are spreading the word too, which helps enormously!
Why do you use Kickstarter for your projects?
Well, I am not a big publisher, I am literally 1 guy, a supportive wife, playtesters and a few artists. That is it, we do not have any means to fund a print run of such a big game. And other publishers always want to regurgitate the same old fantasy, zombie, dungeon or war game... Go see them and the minute they hear Racing they stop listening, so I just gave up asking for Publishers to listen. I think backers and gamers will see something NEW and different and will want to back to finally have something new to bring on game night, something that everyone will enjoy and that is what will make gamers back this project.
Both your current project and your previous projects were automotive themed projects. Is there any particular reason you were drawn to this theme? 
Yes, I love racing games from when I was from F-Zero to now playing Need for Speed. Most racing games are in my library and I think they helped me create something I wanted to see on the market. There are not enough racing games and this should change. The market needs it, so I am trying to make it. I poured my love racing and gaming into this because it is a passion of mine, I won't try to make a game based on something I am not a fan of. Like the Director of Superman Vs Batman who came out and said "I am not a fan of Superman"... Well maybe that is why the movie sucked so much. When making something or creating art, it should always come from the heart.
What do you think makes your projects standout on Kickstarter?
Everything, the theme, the colors, the artwork, the fact that we are not really a publisher. And our goal...our goal is reasonable and we do not ask for an insane amount for such a big box game. The backers will be super stoked when they see what comes in the box and how little they paid for it. Same was said for Street Kings, a lot of components for very little cost. Neon Knights will be even bigger.
What advice would you give to someone who is looking to design a game?
Before going into it, know that you will become very busy, it is a lot of work, and most of us make it look easy. It can take up to 2 years before you have something concrete to post on Kickstarter. Just make sure you have patient friends and family too. You need support, you need help some people, and you will go a little insane at times, no joke. And the most important thing I can say is DO NOT do it for the money, there just isn't any to be made unless you're lucky or have a huge following. Also, you need money, to advertise, make prototypes etc. All I can say really is make sure you find out what it takes to make a game, before jumping in for the first time. I do it cause I am lucky to have what I have, good people around me, support, backers, fans, day job, and passion.
What would be your advice for someone who wants to self--publish their game through Kickstarter? 
You need to have some advertising money, you need to have everything ready, not like it used to be. Now you need to have is all done, artwork, minis, etc... It has to be and look like a finished product or backers will hesitate. Do your research on articles and join Facebook groups that talk about kickstarter advice. Again, do it for love, as a hobby, not expecting anything out of it.
Is pineapple is an acceptable pizza topping?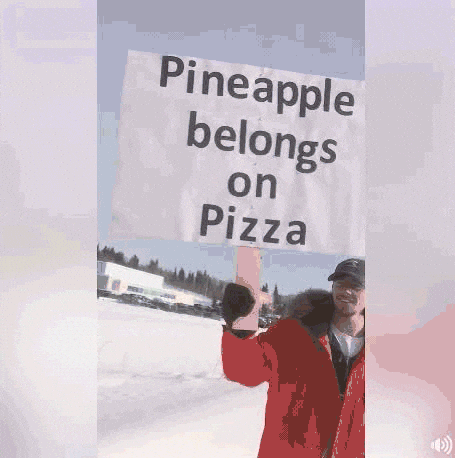 Damn, right it is! Anything is acceptable in the world we live in now. There are simply people who Like it or Don't. But pizza has freedom of speech and if it wants Pineapple, then let it have it! I put Nutella on Pizza, cause why not. Oh on a side note, since I am Italien, Pizza was never meant to have pepperoni either... so some people in Italy hate the fact that it's acceptable topping in America.
If you were a superhero what superhero would you be?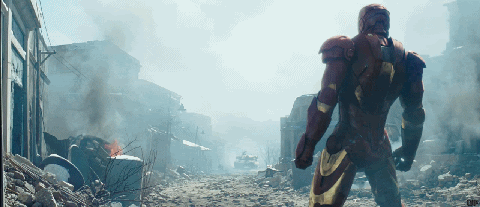 IRONMAN.
What is your dream car?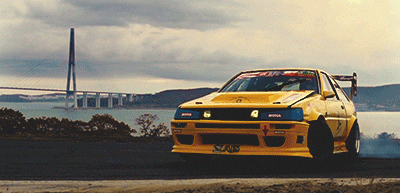 [A] drifting setup Toyota AE86.
What is your favorite food?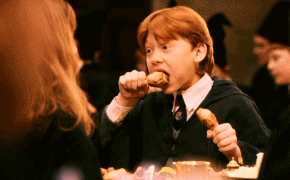 Deep Fried Shrimp or Chicken, southern style!
Would you allow someone to eat deep fried shrimp or chicken in your future Toyota AE86?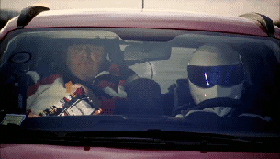 Yea, but I would have to warn about choking hazard.
---
It was great speaking with Luca! If you're as obsessed with cars and/or board games as I am definitely check out his latest project for Neon Knights.
Thanks for reading!
Signing off for now,
Andrew